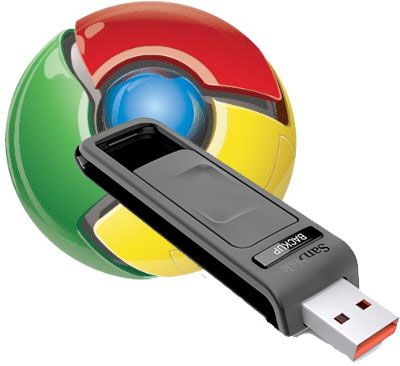 Rumors of Chrome OS tablets have been circulating the Internet, hinting that major manufacturers including
HTC
and
Motorola
will soon be launching iPad competitors featuring the long-anticipated, browser-based operating system from Google.
While timelines for Chrome OS's arrival are still unconfirmed, the
Chrome OS code
is open source and available to anyone interested in toying around with it. Luckily for us non-developers, the teenaged college student Liam McLoughin from England, known only as "Hexxeh" on the Web, has been making the Chrome OS code available in a ready-to-use format which runs via a USB stick.
His newest release, the unmodified "Vanilla" image, is a regularly updated, USB-compatible build of the latest Chrome OS source code.
What's "Vanilla?"
With "Vanilla" (the name Hexxeh gave to this Chrome OS build due to its unmodified nature), Hexxeh has sped up the timeframe of new Chrome OS releases by automating the build process. Now, explains Hexxeh
via his website
, builds happen every day. He also updates
his Twitter account
, posting about the biggest features (and bugs) each new build has to offer. Unlike his other popular Chrome OS build called "
Flow
," the "Vanilla" release doesn't include any additional modifications or extra code. Instead, it's a direct compilation of the Chromium OS source code. However, there is a drawback to going this route: if your hardware isn't supported in a standard Chromium OS build, it won't work here either. (You can check your hardware's status
here
). If you need a more reliable and tested build, Hexxah still suggests using Flow.
Also, all the automatically released "Vanilla" builds are of beta quality and not guaranteed to work as they haven't gone through any sort of testing before they go live on his site.
On the plus side, though, "Vanilla" provides you direct access to the latest and greatest features being added to the Chromium OS code with very little delay. It even includes an auto-updater feature, which
you can install
after you get the build up-and-running.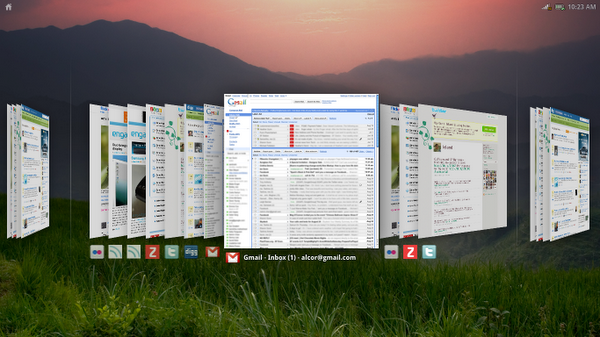 How to Install Chromium OS "Vanilla"
So how do you install "Vanilla"?
To access the latest builds, head to the download page here. The newest builds are at the top of the list.
Click the USB icon to download the image. (It's a .GZ file) Windows users will need a utility to extract the files: I recommend using 7-Zip for that.
Once the files are extracted, use a program to write the image to a USB stick. (On Windows, I like the open source Image Writer for Windows). Regardless of which utility you use, you'll just need to point it to the .img file you extracted and the USB drive letter on your computer. (Mac and Linux users can basically follow these instructions for the Flow build, just modifying file names: Mac, Linux)
When the utility completes the install, you'll have Vanilla on your USB key drive. Remember: to boot from a USB key drive, your computer BIOS will need to support that.
That's it! Now you can play around with latest release of Chrome OS without having to overwrite your preferred desktop, laptop or netbook operating system.
If you have any additional tips on this project, be sure to add them to the comments section. Happy Friday, Internet!