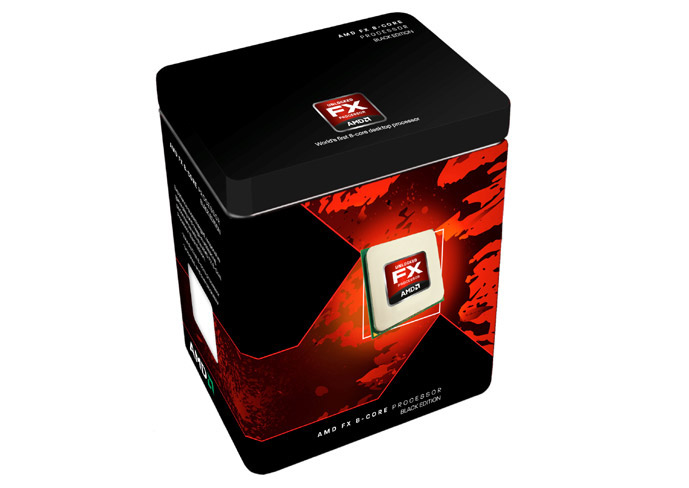 Even though reports suggest there is still some time left until AMD's first desktop processors based on the Bulldozer architecture will get an official launch, an online retailer has recently made available for pre-order three FX-series chips with prices staring at $188.32.
The processors in question are the FX-6100, FX-8120 and FX-8150, and they include either six or eight computing cores.
Just as its name implies, the FX-8150 is the most powerful of the three upcoming chips as it includes eight computing cores with a base clock speed of 3.6GHz and a maximum Turbo frequency of 4.2GHz as well as 8MB of fast Level 3 cache memory.
Many of these specifications are also shared by its smaller brother, the FX-8120, but this chip has to settle with a slower 3.1GHz base and 4.0GHz Turbo operating frequencies.
Moving to the third
FX-Series processor
to be made available for
pre-order
by Bottom Line Telecommunications, the FX-6100, this is the only chip to be added that includes six computing cores.
Their base clock speed is set at 3.3GHz and can reach a maximum Turbo frequency of 3.9GHz.
Apart from being the slowest of the three, this last chip is also the least power hungry as it comes with a 95W TDP compared to its older brothers that fit inside a 125W power envelope.
BLT has listed this processor as a $188.32 part, while the FX-8120 and the FX-8150 are priced at $221.73 and $266.28, respectively.
Considering the price points set by
AMD
, the FX-8150 seems to be designed to compete with the $216 Intel Core i5 2500K and the $317 Core i7 2600K.
Sadly, Bottom Line Telecommunication hasn't provided any estimate regarding the shipping date of these three FX-Series processors. However, from the information that is available at this point in time, it seems like AMD will launch the
CPUs
in October of 2011.