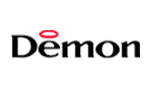 Demon has unveiled a new broadband package that prioritises the traffic of gamers.
The ISP's new Game Pro broadband will prioritise traffic, raising the issue of net neutrality, where all traffic is given an equal chance to travel networks. Demon will essentially give an assured rate to anyone willing to shell out the extra £3 a month for the gaming broadband - or more for a business connection.
"What we're doing is putting gamers into a business grade network," Demon proposition manager Carl Warner told
PC Pro
. "Looking at the usage of gamers, it's actually more akin to a small business."
With most playing in the evening, gamers will essentially be using up the idle capacity that Demon's business customers normally use during the day.
Warner said Demon's home customers wouldn't see much of an impact, because the ISP has enough extra capacity to cover any surge. "Maybe across other networks, where there may be a shared backbone or something like that, but from our perspective, our customers get the priority," he said, noting Demon doesn't actually have that many standard residential accounts.
Other features
Aside from prioritising the traffic, Demon also promises lower latency, faster ping times, 24-hour UK-based support and 20MBits/sec downloads with 1Mbit/sec uploads.
Off-peak, there will be no usage restrictions, but those who sign up to the package will be limited to 100GB a month between 8am and 11pm - which Demon said was double the top usage needed according to gaming companies it asked.
Demon also has peering connections set up with gaming companies, so it can offer an even faster network for playing or downloading.
Warner said Demon compared gamers who were closer to the exchange and had faster speeds with those who were further away with slower speeds, saying it had a clear affect on players' success. "The actual difference against competition is very good for the player nearer to the exchange," he said.
Such benefits don't just appeal to gaming aficiandos, Warner admitted, saying the deal would be useful for any multimedia streaming. "I guess you could call it more a multimedia broadband connection."
The Game Pro package starts from £23 a month.