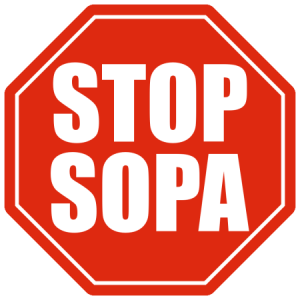 Nintendo and Sony rethink unpopular SOPA bill
A quiet update to the list of Stop Online Piract Act supporters (
PDF
) has shown that Nintendo and Sony have backed away from the proposed bill. Both were originally endorsing the bill as of November but quietly removed themselves from the list sometime in the past month. Neither has acknowledged the change in attitude.
Game developer EA has also dropped its SOPA support.
All three have an interest in curbing piracy of their games. They may have withdrawn support after seeing the full consequences of the bill, which could see site taken down or blocked if even just a small portion of its content was deemed illegal. As drafted, it would also compromise Internet security by taking apart the DNSSEC initiative the US government has wanted to prevent domain name poisoning attacks.
They may have also reacted to public perception. Much of their more technically aware audience opposes SOPA and was key to
GoDaddy reversing its position
to stem mass defections.