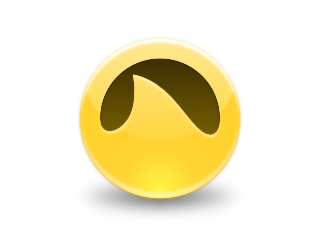 Grooveshark seems determined or at least willing to annoy anyone that it can. It's been doing it with the major record labels, by not paying any money for the music it streams, not even to
EMI which has a commercial deal with the site
.
It's been annoying artists as well, big and small, by making it next to impossible to remove their music from the site if they so desire.
More recently, it
annoyed an entire country, Germany
, by blocking users there and blaming everything on GEMA, the German music rights collection group, which it said was asking unreasonable amounts of money for licensing the music Grooveshark streams.
But it wasn't done, Grooveshark is now annoying people around the world as it started blocking users in several countries. The site itself is not blocked, but users can't listen to any music, not without paying first.
Grooveshark has always been a free, ad-supported service. What's more, it was available around the world, making it a fan favorite in many places and contributing to its popularity.
In many of the places where Grooveshark was available, it was the only option for music streaming, legal or not, paid or not.
It seems though that the free ride has ended, at least in countries where the ad revenue wasn't good enough or where Grooveshark doesn't really have any competition.
Users there are seeing a notice that Grooveshark can no longer support music streaming for free in the country and the only way to listen to music any more is to pay $4, €3 a month. Grooveshark normally costs $9, €6.81 per month. If you try to buy a subscription via other means than straight from the notification, you will get the old price, it's confusing.
"Our vision for Grooveshark never included charging users for basic access, but rising costs may force us to shut down in your country as we recently did in Germany," the notice says.
"Wee need your support. In order to stay open, we're asking every users to pay $4/month (USD) for access to Grooveshark," it continues. "Demanding" would have probably been a better word than "asking."
"Asking" implies you have a choice; you don't, you either pay up or get out. Of course, there's nothing wrong with paying for music, it's probably a good idea. And, while Spotify and company do offer free listening, it's limited to a few months, so Grooveshark is hardly alone. The difference is that Spotify, Rdio and everyone else pay for their music, Grooveshark doesn't.
Regardless of your opinion on how legal or not Grooveshark is, or how you feel about record labels, the ones trying to shove SOPA and ACTA down everyone's throat, buying a subscription to a service that may not be around for much longer, depending on the outcome of the lawsuits, and one that is prone to blocking your access without any notice probably isn't a good idea.
That said, unfortunately, services like Spotify, Rdio or Deezer aren't available in many countries around the world. People that would gladly pay $4 or $5 per month for music have no choice than to either pay for Grooveshark, or go back to downloading their music. And since iTunes or similar MP3 stores are not available in most countries, they will turn to the only sites and services where they can get their music, cyberlockers, BitTorrent and so on.