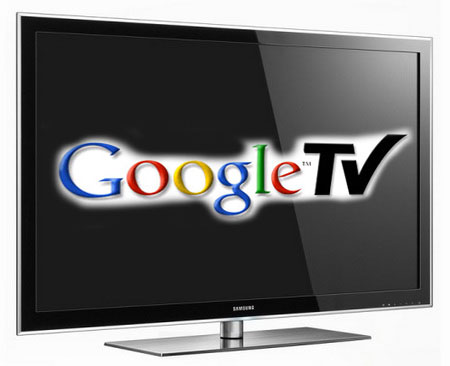 Google may be on the cusp of announcing a "cable killer" service to compete with the likes of Comcast and Time Warner.
According to new report in the Wall Street Journal,
state records show that last week Google applied for licenses to offer local TV service subscriptions to the people of Kansas City, Missouri.
The Journal's source, an unnamed exec reportedly involved with the deal, said the project could be
completed within the next couple months
.An officially announced project, Google Fiber, will soon bring ultra high-speed Internet to Kansas City, Missouri and Kansas City, Kansas, which are separated by the Missouri River. This fiber-optic broadband network, when finished, will provide residents with connection speeds 100 times faster than what most American 'net users receive. Google announced in early February
that it had finally begun to lay the thousands of miles of cables necessary for the fiber-optic network.
In a blog post from July 2011,
Google had said it hoped to have the network up and running by early 2012.
Obviously, residents of the Kansas Cities will have to wait a bit longer than that to enjoy
the fastest broadband in the world.
WSJ first reported in November
that Google may have been planning a for-pay TV subscription service. Since then, it has been speculated that such a service could be bundled into a competitive Google Fiber package to lure users away from cable and satellite providers.Earlier this month,
Ars Technica noted
that Google Fiber requested permission from the FCC in December to build what might turn out to be a large "
antenna farm
" in the area of Council Bluffs, Iowa.
The Kansas Star speculates
the site is located relatively far away from the Kansas City but doesn't rule out the possibility that it could be used for TV programming.

From the Star
:
Why Council Bluffs? Perhaps because the [nearby] Omaha area sits on the backbone of the fiber optic cables that stretch the Internet across the U.S. The location could help if Google launched its super-fast Internet service in other markets, or if it incorporated a paid-programming package with its Google TV. [...] The Council Bluffs station might act as what the cable industry describes as a "head end." That's where television signals are collected from satellites, unscrambled and assigned to channels. Google could then transfer the signals over Internet Protocol Television, or a technology like that used with AT&T's Uverse service called IPTV, to homes. Running a connection to Kansas City, experts said, would be relatively simple.
According to Mashable,
the main moneymaking aspect of a Google cable service would not be subscription fees but the ability to sell ad space on its channels. Google already makes $40 billion a year selling ads online,
the Journal reports.
However,
Business Insider's Henry Blodget wonders
whether such a "seriously expensive" project might spread Google too thin."If Google plunges headlong into the the local-fiber-and-Internet service market, it will have to spend a much higher percentage of its cash-flow from operations on equipment than it currently spends,"
writes Blodget
.