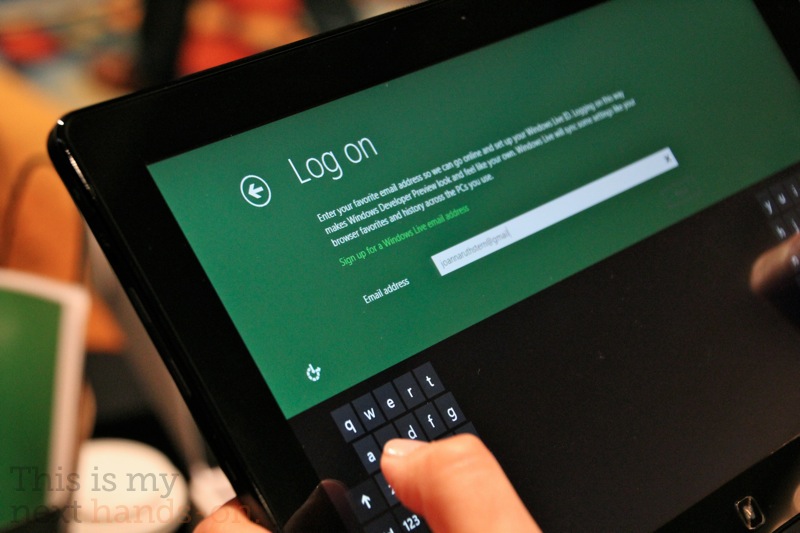 Microsoft Corp. (MSFT) will finish work on Windows 8 this summer, setting the stage for personal computers and tablets with the operating system to go on sale around October, according to people with knowledge of the schedule.
The initial rollout will include devices running Intel Corp. (INTC)and ARM Holdings Plc (ARM) chips, making good on Microsoft's promise to support both standards, said the people, who declined to be named because the plans are confidential. In embracing ARM technology, Microsoft is using the same kind of processors as Apple Inc.'s iPad. Still, there will be fewer than five ARM devices in the debut, compared with more than 40 Intel machines.
The timing would let Microsoft target Christmas shoppers with the new software, which works with touch-screen devices as well as laptops and desktop PCs. The Redmond, Washington-based company, which hasn't announced timing for the Windows 8 release, aims to take back sales lost to the iPad and reinvigorate the sluggish PC market. Apple (AAPL) released the third version of the iPad this month, posing an even stiffer challenge to Microsoft.
"If they miss the September-October time frame, they're going to be stuck without being able to ship anything in 2012," said
Michael Gartenberg
, an analyst at
Stamford
, Connecticut- based Gartner Inc. "The last thing Microsoft wants to have is a situation where there are no compelling Windows tablets at a time when the new iPad looks like it's going to be a good seller for the holidays."
April Event
The launch of Windows 8 and the "excitement" generated by ultrabooks and other ultra-thin notebooks should drive sales of personal computers in the second half of next year, after "only modest shipment growth" in the first six months, IDC Corp. said in a statement today. IDC expects 2012 PC growth to be 5 percent after an 1.8 percent gain last year.
Microsoft will host an event for its industry partners in early April, the people said. The company will spell out its release strategy for Windows 8, giving more details on timing and marketing, they said.
There will be fewer ARM-based devices in the rollout because Microsoft has tightly controlled the number and set rigorous quality-control standards, said one of the people. The new version of Windows will be the first to use ARM processors, which are most commonly found in smartphones. Windows 7, the current version, only works with Intel's technology. Three of the Windows 8 ARM devices will be tablets, the people said.
Texas Instruments, Qualcomm
Mark Martin
, a spokesman for Microsoft, declined to comment, as did Intel's Jon Carvill. Representatives of Nvidia Corp. (NVDA), Texas Instruments Inc. (TXN) and Qualcomm Inc. (QCOM), the three chip companies that are supplying ARM-based processors to the makers of the new computers, referred questions on the availability of devices to Microsoft.
More than 103 million tablet devices will be sold in 2012, with sales rising to 326.3 million in 2015, according to Gartner. For now, Apple remains dominant, accounting for two- thirds of the market in 2012, Gartner estimates. The company's share will drop to 46 percent by 2015, while Microsoft's percentage will climb to 11 percent.
Getting Windows 8 ready for Intel processors is the easier part -- Windows has always run on Intel chips. The full version of Windows has never run on ARM products, meanwhile, so that process is taking longer. When Microsoft released a test version of Windows 8 for developers in September, the software only ran on Intel technology.
Steven Sinofsky, president of the Windows business, has said repeatedly that Microsoft plans to have both ARM and Intel- based systems available when Windows 8 is released.
"Our collective goal is for them to ship at the same time," he said in an interview last month. "I wouldn't be saying it's a goal if I didn't think we could do it."