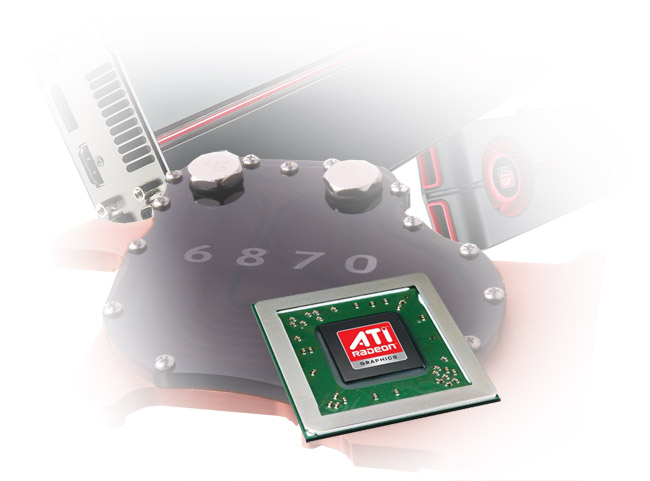 As the video card wars continue, the as of yet unreleased AMD Radeon HD 6870 looks to be a serious weapon. How do we know?
Well, the
Chinese website PCinLife.com
managed to get a benchmark showing some very interesting information about the new card. A 3DMark score of 11,500 is about 2,500 more then the previous high end card, the Nvidia GTX 480 and the HD 5870. This reflects what appears to be a serious performance increase, placing the advantage in AMDs corner once again.
Must be something in the water today; another leak as apparently sprung out about hardware that shouldn't be available yet. This time, the news is found at a Chinese website called PCinLife.com where a user has apparently taken time to share some basic performance information about the upcoming Radeon HD 6870 graphics card from the Northern Isles family rumored to have been taped out. The leak comes in the form of a 3DMark Vantage screenshot and a GPU-Z screenshot, so take it for what its worth: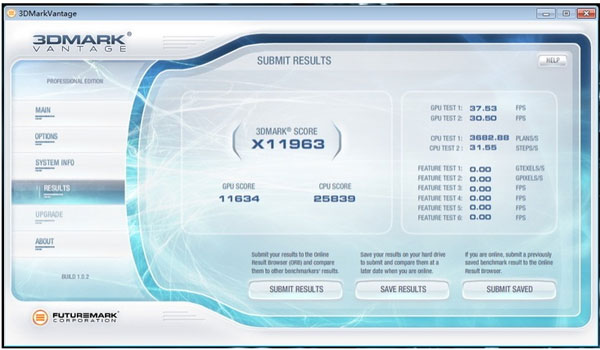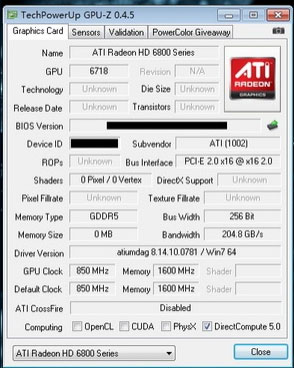 The 3DMark Vantage score of 11,600 is easily better than the HD 5870 and the NVIDIA GTX 480, both of which are under 9000 in our most recent results. The HD 5970, a dual-GPU graphics card, scores about 11,500; this would be a nice boost in performance from a GPU that is really just a minor tweak of the currently available parts on the same 40nm process.


If we believe what GPU-Z is telling us, the upcoming Cayman XT GPU is running at the same 850 MHz clock speed as the current Radeon HD 5870 while the memory speed has been increased to 1.6 GHz! The GPUID matches up with some other leaked code name information courtesy of the Catalyst 10.8 drivers, so while we are always curious about the authenticity of these things, it does get more credible with the matching information.