Google says advertisers and payment platforms help pirates do business
A report published by
Google
on Monday suggests that in order to fight online piracy, governments need to work closely with advertisers and payment processing platforms to stop illegal sources of revenue.
The study, conducted by BAE Systems Detica, in cooperation with copyright management company PRS for Music, focused on six "business models" used by websites considered to be infringing copyright. It found that the majority of the websites relied on display advertising, donations and subscription fees to keep going.
Business-minded pirates
Detica analysed hundreds of websites reported by the rightsholders, classifying them by the number of unique visitors, IP addresses, the main sources of funding and the format of content. According to the report, the most efficient way to weed out copyright infringement is to "squeeze the pirates' financing".
Detica found that the number of users buying unlicensed music online is in decline, possibly caused by the easy access to legitimate music services. However, the number of websites streaming live TV is on the rise, and accounts for a third of all illegal online destinations. Some websites in this category are attracting up to a million unique users from the UK every month.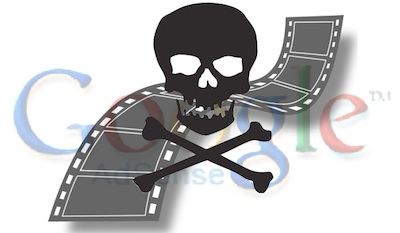 'P2P Communities' were identified as the second fastest growing group of pirate websites, with some getting as many as two million unique UK users monthly.
According to the report, one of the major sources of income for any pirate operation is advertising. Detica found that 86 percent of advertising displayed on the pirate sources originated from networks which are not members of UK self-regulatory bodies, such as Ad Choices.
At the same time, more than two-thirds of the sites that rely on payments, processed them through official channels and displayed major credit card logos.
The report suggests that rather than imposing blocks or filters that might threaten the rights of the netizens, governments should work together with advertising networks, payment processors and rightsholders, to block the revenue streams of pirate websites.
For example, online advertisers could be encouraged to sign up with industry bodies that have a strong code of conduct, while online payment platforms could be asked to refuse to deal with pirates.
The report has failed to take into account the fact that many modern peer-to-peer networks ignore websites altogether, allowing direct communication and exchange of content between the users through software applications and "magnet" links.
Even though copyright infringement remains a painful issue, the overall impact of piracy on the music industry in the UK seems to be decreasing. Trade organisation
BPI
says that digital music accounted for 55.5 percent of record industry revenues in the first quarter of this year, while ad-supported music services like Spotify and We7 grew year on year by 23.6 percent. This resulted in overall growth of the music sector by 2.7 percent.
Last month
,
Google
started to offer statistics on copyright infringement and search result takedown requests as part of its Transparency Report, in order to "contribute to the discussion" around online piracy.