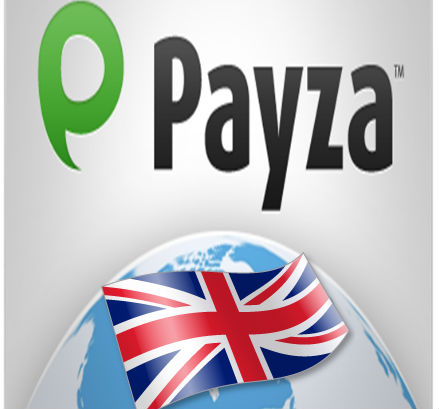 In the wake of the U.S. disaster, Payza has now relaunched their UK operations. The popular online payment platform has resumed operations with the United Kingdom in full force. This move comes after the November 26th, 2013 catastrophe that resulted with U.S. based funds seized in over 30 states. Eventually the issue spread to all 50 states and Payza experienced a country wide blockade. The problem still persists in the United States and the situation has left hundreds of thousands of users frustrated to say the least. As a result of the funds being frozen and the ongoing investigation by the United States Department Of Justice, Payza needed to do something substantial to help off-set the loss. This could be exactly what the company needed.
Did You Know?
:
This isnít the first time Payza has operated in the United Kingdom. Payza initially operated in the UK but ceased operations on October 18th, 2012. Today marks the first time in 15 months that Payza has allowed access to their service in the UK & it couldnít have came at a better time either. Payza has been struggling with excessive revenue losses in the past 3 months.
Payza issued an official statement regarding the re-launch of their United Kingdom operations stating that the UK can now take advantage of all the services and features that Payza has to offer. UK members will be greeted with a fresh new account design and enhanced security features. Outside of the added security, users can take advantage of personalized avatars and a more modern feel. Itís to be determined in the United Kingdom will once again just onboard with Payza after nearly a 2 year blackout that left thousands of unhappy clients frustrated.
"Payza is pleased to announce that the UK can now take advantage of all the services and features that Payza has to offer. Members in the UK can use Payza to add and withdraw funds, send and receive money instantly, and enjoy full access to all of Payzaís business tools such as Payment Buttons, Recurring Payments, Payzaís advanced API and more.

UK members will be greeted with a fresh new account design and enhanced security features like personalized avatars. The new account layout gives the Payza User Interface a more modern look and was designed to let Payza members enjoy quick access to the most popular account features such as the Activity Feed, which displays an overview of recent transaction and profile updates. Transaction buttons, such as the Send Funds, Request Funds, Add Funds and Withdraw Funds buttons are also prominently featured, providing easy access to the most common actions a member is likely to take with their account.

Read more about the new Payza account layout on our blog.

There is also a new streamlined verification process designed to make account verification quicker and easier for UK members to complete. The new process is entirely automated, which means that as soon as a UK member creates an account, the Payza system will attempt to automatically verify the memberís identity. With a verified account, Payza members enjoy higher transactions limits and less restrictions overall. Verification also makes the Payza system more secure for all our members. If a member is unable to verify their account using the automated method, they will still be able to manually verify their account."
The new question that many are wondering is if Payza can be trusted. The company already once offered their services to UK customers and closed down their operations for more than 2 years. The shutdown resulted in all UK-based Payza accounts having their money transfers suspended, unable to add funds, receive funds, request funds or send funds. Businesses that used Payza as a primary funding source and had built their payment platform around the Payza processor were extremely damaged by the shutdown.
Fast forward to present times and Payza has once again had a similar shutdown with the United States based operations. This time though it wasnít on their own accord, it was a seizure that resulted in money being withheld from clients. Due to the ongoing issues and block of major countries Payza has started seeing revenue loss and a lot of questions have been raised as to whether or not the company can be trusted or if they are reliable.
The original notice regarding the October 18th, 2012 United Kingdom shutdown can be found below. If anything, we need to remind ourselves that although the company is lenient in some regards and has relatively minimal fees for processing and offers their service to countries that are unable to use PayPal, we should note that they have had two major issues with two major countries in the past 2 years. They are experiencing record low profits and have become under scrutiny by the DOJ. The future of Payza is still up in the air, regardless if the United Kingdoms operations have been re-instated.
"We regret to inform you that as of Thursday, October 18, 2012, Payza will suspend money transfers into all UK-based Payza accounts. This is necessary in order to implement a number of changes to our system.

Your money is still available; however, you will not be able to:

Add funds to your Payza e-wallet
Receive funds or accept payments to your Payza e-wallet
Request funds or send an invoice
Send funds, make payments or issue corporate disbursements to other UK-based Payza accounts

The moment that any and all services will be restored, we will inform you immediately via email and in a notification within your Payza account. Please be sure to check your Payza account and your email on a regular basis for the latest updates to our services.

We sincerely apologize for the inconvenience this interruption of service will cause you. We would like to emphasize that it is our intention, as a consequence of the changes we are putting in place at Payza, to be able provide the UK market with a robust online payment platform enhanced by a wider range of services.

Thank you for your understanding,
The Payza Team"
What are your thoughts on Payza re-instating their UK based service? Do you think Payza is here to stay for good in the UK or do you think it is only another temporary program to save face with lost customers and revenue?
We believe that this move comes as a direct result of the issues that Payza is facing in the United States and think that it is a good political move for the company to re-launch operations in the UK, however the fact remains that this company has been shaken up excessively recently. The question we all need to raise is can Payza be trusted anymore?