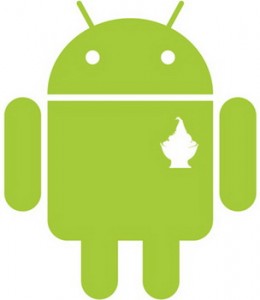 The new Android 2.2-compatible version of Cyanogen, a hacker-created extension for the Android mobile operating system, was
released
this weekend. The new version of the popular mod is already being downloaded by scores of Android users who want more from their phones.
Android owners who "root" their phones can install CyanogenMod 6.0 to boost speed and battery life and add
features
not supported in the factory version of the operating system, such as music app enhancements, browser enhancements and FLAC playback support.
Rooting is a process similar to jailbreaking for the iPhone that gives users more freedom to modify a phone's software (see our coverage,
How to Hack Your Android Phone and Why You Should Bother
).
Mods like Cyanogen claim to increase speed and performance and add features to your Android device, which may be especially useful for users with older phones. Google's Nexus One handset, for example, is a beloved early-generation Android phone that could potentially be modified to improve performance.
The
hacker community
that developed the Cyanogen mod
says
the 6.0 version is compatible with the new version of Android and is stable for 12 devices, including the Motorola Droid, Sprint EVO and HTC Incredible.
Initial reviews form users who installed the mod are mostly positive. Users are claiming faster speeds and longer battery life. "I feel like my G1 is a new phone," one user wrote in the Cyanogen forums.
Some bugs have been
reported
, however, including errors at installation and problems running some Google applications including Google Maps. Users who hack their phones risk breaking the device or "bricking" it, when a failed update interferes with basic functions.
To install Cyanogen, head over to the
Cyanogen forums
to find where to download the mod and instructions for your device.