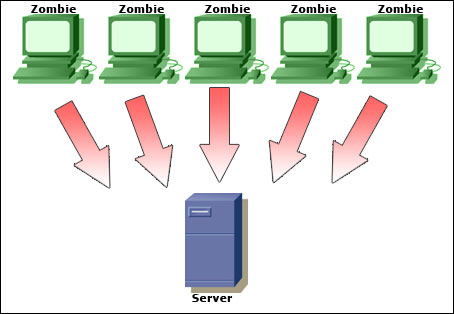 Japan views Chinese hackers as main suspects for Distributed Denial of Service (DDoS) attacks that affected several of its official websites last week.
According to the
Taipei Times
, the Japanese government is investigating attacks directed at the Ministry of Defense and National Police Agency websites, between Wednesday and Friday.
The largest known Chinese hacking group is suspected for launching the DDoS, because it made threats in this respect, following a recent maritime incident that led to a diplomatic conflict between the two countries.
Two weeks ago, a Chinese trawler collided with two Japanese Coast Guard boats in the waters surrounding the Diaoyu islands in the East China Sea.
The Chinese fishermen were detained by the Japanese authorities and were taken to the Ishigaki Island in Okinawa Prefecture.
Meanwhile, the captain of the fishing vessel was arrested on charges related to obstruction of public duties, for allegedly preventing the Japanese patrols from doing their job.
Following the incident, the Chinese Foreign Ministry asked for the immediate release of its citizens and stressed that the Diaoyu islands are part of China's territory since ancient times.
"We demand Japanese patrol boats refrain from so-called law enforcement activities in waters off the Diaoyu islands and refrain from actions that would threaten the security of Chinese fishing boats and their crew," a government spokesperson said.
Since then, the Japanese ambassador has been summoned five times, the fourteen fishermen have been released, but the trawler's captain remains in the custody of Japanese authorities.
The territorial feud between China and Japan over the Diaoyu islands dates since the Treaty of San Francisco, when the small islands, situated 120 nautical miles northeast of Taiwan, were assigned to Japan.
China has never recognized the treaty and there is strong historical evidence, both of Chinese and Japanese origin, which supports the idea that the islands are part of its territory.
The Japanese Defense Ministry website was attacked during Wednesday evening, while the one belonging to the National Police Agency's was unresponsive late Thursday night.