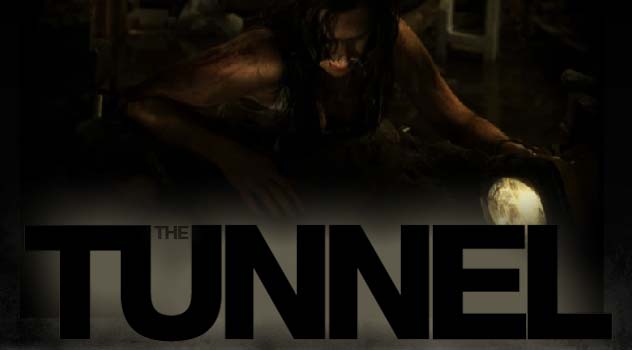 A top movie website has rejected a thriller about a TV crew being hunted in tunnels - and the producers, including Andrew Denton, believe it's because they want to give it away free.
Sydney independent film producer Enzo Tedeschi said he tried five times since June to get the film, The Tunnel listed on the Internet Movie Database, IMDb.com.
But each time it has been rejected and Mr Tedeschi - who has had other films accepted - believes it is because he wants to distribute it through BitTorrent - which is best known for the illegal sharing of movies and music.
Getting listed on IMDb is important to a producer, as the site is considered the premier database used by industry professionals, including those in Hollywood.
"Some people think that by releasing our film legitimately on peer-to-peer networks that we are condoning piracy," said Tedeschi, who has worked in television and film for a decade.
"But we are not. We are just trying to make legitimate use of a very large distribution network which is ripe for use by independent film-makers."
Tedeschi said the production team is raising money to give away the film for free by selling single frames from the movie at $1 each online.
In six weeks, they managed to raise almost $12,000, and hope to sell a total of 135,000 frames.
He said this experiment at raising money online was inspired by musicians such as Nine Inch Nails, who have released some of their songs on the internet for free.
Tedeschi said applications to add productions to IMDb are made online.
Detailed information about a film or television program has to be provided before anything gets listed, and the whole approval process takes at most a few weeks.
So IMDb's refusal to list the film seemed all the more unusual, he said.
"I've had plenty of other projects that I have worked on listed on IMDb far more easily and with far less information then we have provided IMDb about The Tunnel," he said.
"It's not like we are nobodies.
"We have a respectable production company associated with it.
"Everyone involved with the project has their histories well-documented, even on IMDb, so you would think it would be a no-brainer for them to list this project."
Tedeschi and production partner Julian Harvey have written an open letter to IMDb on the film's website, after failing to contact the site's owners about the rejections.
IMDb had 25.6 million unique visitors in August, the Associated Press reported.
Its British founder and chief executive, Col Needham, told AP his site has 100 million monthly visitors worldwide.
It was bought over by Amazon.com in 1998.
Comment is being sought from Amazon.
* BitTorrent works by sharing files through computers connected through the internet. When a user downloads a file, it is drawn from the different computers that host the files. The amount of bandwidth used to transfer the file is thus reduced.
Users download files via a peer-to-peer file-sharing programs such as uTorrent and Transmission and through torrent search engines such as Demonoid and Mininova.