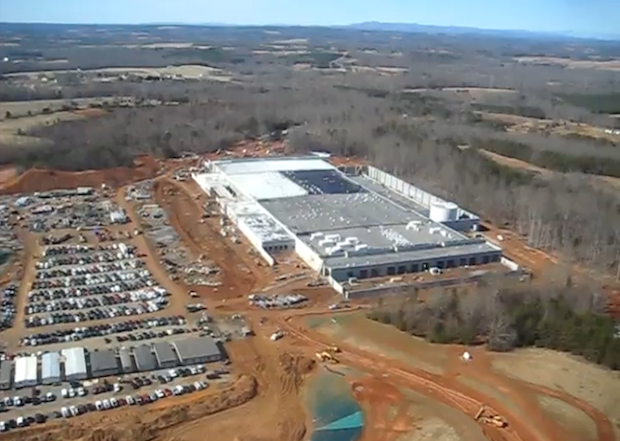 Apple is building a massive data center in North Carolina for its iTunes Cloud. But, recently they faced a problem. To really get onto the cloud, Apple needed more land.
In particular a one-acre parcel owned by Donnie and Kathy Full in the rural town of
Maiden
.
According to
Bloomberg
, Apple made an offer to the Fullbrights for the land they purchased once upon a time for $6,000. But Donnie and Kathie said no thanks. Apple made a second offer. They again politely declined.
Apple came back with a deal the Fullbrights could not refuse. They offered a blank check to the Fullbrights. They settled for $1.7 million.
The Fullbrights used the money to buy a 49-acre piece of property where they built a 4,200 square-foot home complete with a Jacuzzi in the master bedroom and a pond stocked with bass and catfish.
For its part, Apple is still spending a lot of money on that data center. The 500,000 square-foot building is expected to cost $1 billion by the time of its completion.
It's clear that the stakes are high in the new world of cloud-based digital entertainment. It's not hard to imagine that someday we won't own our own music or films. We'll buy it on-demand or pay a subscription for it.
That's why Apple needs that data center. And why they were so willing to pay the Fullbrights the money they needed for that jacuzzi, right there in the master bedroom.