UK Record label drops effort to sue tens of thousands of people suspected of illegally sharing copyrighted copies of its albums.
The Ministry of Sound says it has halted plans to sue more than 25,000 people it accuses of illegal file-sharing.
Ministry of Sound CEO Lohan Presencer blames the decision on the fact that "less than 20% of the names remain and BT (the UK ISP that the 25,000 accused are customers of) costs have soared from a few thousand pounds to several hundred thousand pounds."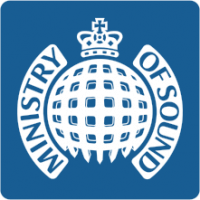 "It makes no economic sense to continue with this application," he added.
Part of the delay can be blamed on the fact that BT declared a halt to the "bulk disclosure" of file-sharers this past September 29th. Up until now it has not challenged the special court orders, called Norwich Pharmacal Orders (NPOs), from the High Court that copyright holders have obtained to force BT to disclose the names and addresses of alleged file-sharing customers.
Henceforth it plans to challenge all NPOs unless copyright holders can prove that an alleged illegal file-sharer had committed copyright infringement a minimum unspecified number of times, and that damages sought are proportionate to the alleged infringement.
Also part of the delay were BT concerns over the safeguarding of personal data relayed to copyright holders like the Ministry of Sound.
"It remains our intention to ensure our broadband customers are adequately protected so that rights holders can pursue their claims for copyright infringement without causing unnecessary worry to innocent people," says BT.
BT added hat the Ministry of Sound was "well aware" that identifying data is automatically deleted from its systems after 90 days in accordance with its data retention policy, and that it "saved as much of the specific data sought" as it "reasonably could."
With 80% of the names stricken from the list the Ministry of Sound decided the costs to pursue the remaining 5,000 were simply too high.
"Whilst Ministry of Sound were happy to incur substantial legal costs to access 25,000 names it is simply not economic to pursue the 5,000 remaining illegal uploaders," it said.
Lest anybody think that that's the last they'll hear from the Ministry of Sound, Presencer vows to pursue all who illegally download one of its tracks or albums.
"We are more determined than ever to go after internet users who illegally upload our copyrighted material," he says. "We will be making further applications for information from all ISPs. Every time that a track or album is uploaded to the Web it is depriving artists of royalties and reducing the money which we can invest in new British talent."
Suing your fans is hardly a way to convince them to "invest" in British artists.