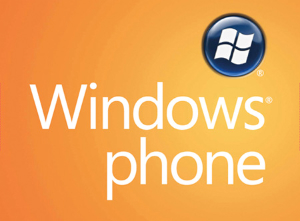 On Monday, mobile phone carriers AT&T and T-Mobile will make available for purchase their first Windows Phone 7-based handsets, just as announced officially last month. AT&T will bring to shelves two such phones, the
Samsung Focus
and HTC Surround, while T-Mobile will put on sale the HTC HD7.
The launch marks a new beginning for Microsoft on the smartphone market in the US, as the new Windows Phone 7 platform is radically different than the older Windows Mobile OS.

The platform
was release on shelves in other markets around the world about two weeks ago, on October 21st, but mobile phone users in the US will get their own share of Windows Phone 7 only starting with Monday.
November 8th will bring to
AT&T's network
the aforementioned Samsung Focus and HTC Surround, which will be available for purchase both in stores and via the carrier's website.
However, it appears that AT&T customers won't be able to pre-order any of the two handsets, at least this is what AT&T announced officially previously this week.
T-Mobile, on the other hand, has already listed
the HTC HD7
on its website, and various retailers also picked up the smartphone, and listed it as available for pre-order at even more appealing price tags than what the wireless carrier has in store for them.
On October 11th, the day when Microsoft announced officially plans to bring the
Windows Phone 7 handsets
to the US market on November 8th, AT&T and T-Mobile put up dedicated web pages for the platform, accessible
here
and
here
, respectively.
When purchased from their specific carriers, the Windows Phone 7 handsets cost $199 upon the signing of a two-year contract agreement.
What remains to be seen is how well would the platform perform in the US, where BlackBerry, iPhone and Android are currently seen as the most popular operating systems on smartphones.
The OS already proved highly popular
in various markets around the world
, and even went out of stock in some of them, and we might see similar issues hitting US carriers too, in case the handsets attracts as many users as they did overseas.