French publisher Ubisoft has announced that during the first half of its current fiscal year it has seen revenue go up to 260 million Euro, which is the equivalent of 343.5 million dollars, with the loss for the same period coming in at 88.4 million.
During the same period of 2009 the video game publisher saw a bigger loss of 105.4 million dollars.
Yves Guillemot, who is the Chief Executive Officer at
Ubisoft
, has stated "The market environment continues to be tough and although our gross profit rose sharply, the increase was lower than we expected and we had to accelerate depreciations on certain released titles."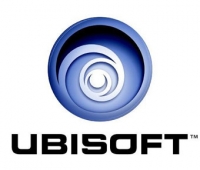 The main reason for the good performance has been the very good sales performance of digitally distributed video games like the recent Scott Pilgrim vs. the World, a title which also benefited from the release of the movie with the same name.
Ubisoft says that two of its most important releases for the period R.U.S.E. and H.A.W.X. 2 performed worse than initially expected.
R.U.S.E. is a real time strategy title which has real interesting game mechanics that focus on misleading the enemy and covering the movements of the player's own troops.
Unfortunately the game suffered from a poor campaign which was set during the much explored World War II which masked the quality of its ideas.
H.A.W.X. 2 aimed to build upon the concepts of the original air combat game and despite some nice dogfight sequences had a poorly paced campaign.
Still Ubisoft has great expectations for the next months, with Christmas releases like
Assassin's Creed: Brotherhood
and Just Dance 2 being the titles which it will push for Christmas.
The period will also see the launch of the much awaited Michael Jackson: The Experience and of Raving Rabbids Travel In Time.
The company also announced delays for Ghost Recon: Future Soldier and Driver: San Francisco.