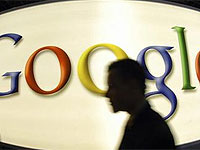 Google is making its biggest push yet to expand YouTube's offering of full-length movies. According to a new Reuters report, Google is in talks to gain access to Miramax's back catalog of films.
The company has been steadily
adding full-length films to YouTube
for quite some time, but they are mostly old or unknown films, meaning the popularity of watching movies on YouTube has been limited at best. If Google is able to
stream from Miramax's archives
, which includes more than 700 films and quite a few blockbusters, YouTube could become a major destination for movie watchers.
The Miramax studio was originally owned by Disney, but it was sold in July to Filmyard Holdings for over $660 million. If YouTube streams Miramax films, it will be a huge success for the company as Netflix and other movie outlets push into the video streaming market. It will be a significant win over Netflix in particular as the company has also been trying to gain access to Miramax films for streaming through its
new streaming-only accounts
.
So far, the deal has not been confirmed and Google has refused to comment.