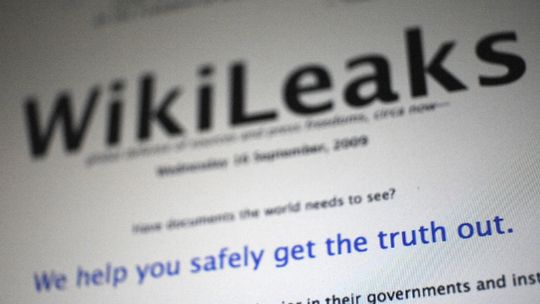 The U.S. Department of State is advising the Congress and foreign governments about the implications of WikiLeaks releasing a massive cache of U.S. diplomatic cables.
The famous whistleblower website recently
announced
that its next release will be seven times larger than the Iraq War Logs one and suggested that it will redefine global history.
Despite denying it, WikiLeaks is believed to be in possession of a few hundred thousand diplomatic cables from U.S. embassies around the world.
Bradley Manning, the former Army intelligence analyst suspected of leaking the Baghdad airstrike video and Afghan war military logs, allegedly admitted to journalist Adrian Lamo that he also leaked the cables.
The Pentagon is convinced not only that WikiLeaks has the documents, but that it plans to publish them on the Internet soon.
Bloomberg reports
that in an email to the Armed Services Committees of the U.S. Senate and House of Representatives, the Pentagon's Assistant Secretary for Legislative Affairs Elizabeth King advised that The New York Times, The Guardian and Der Spiegel publications are working with WikiLeaks to coordinate a release of the cables.
The three newspapers also collaborated with the organization on the Afghan War Diary and Iraq War Logs releases, when they received the files in advance for review purposes.
King noted that the State Department documents
"
touch on an enormous range of very sensitive foreign policy issues" and that "the release could negatively impact U.S. foreign relations."
In addition, she claimed that by publishing the cables, WikiLeaks could potentially jeopardize lives and destabilize global security.
This sort of documents contain candid assessments of foreign leaders and governments made by U.S. diplomats sent abroad, which if publicized, could ruin relations with key countries in sensitive regions of the world.
Meanwhile, the State Department is also getting ready for a possible leak. "We are doing due diligence," spokesman Philip J. Crowley told Bloomberg, adding that the department is
"assessing the possible impact on our on-going diplomatic activity and notifying both Congress and other governments what may occur."