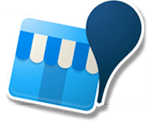 In its latest move targeting small to medium-sized businesses, Google launched a new blog yesterday called the Google Small Business Blog, which promises to offer tips and tools for SMB's.
This latest addition to Google's massive arsenal of company and product blogs comes after a series of small-business-oriented posts on the Official Google Blog over the last few months. Historically, these posts have covered small business-friendly Google products like Apps, AdWords and Places, as well as other company news that may be relevant to entrepreneurs. Some posts profile small or medium-sized companies who have used Google products to grow their business. Presumably, the new blog will be an continuation of this type of content.
"We've received fantastic feedback about these posts, and realized that there's a healthy appetite among small- and medium-sized business owners who want to know all about the latest web tools and tricks," writes Google Corporate Communications Manager Deanna Yick in the blog's first post.
The site will serve as "a central hub that brings together all the information about our products, features and projects of specific interest to the small business community," she adds.