Like it or not,
BitTorrent
clients have become fairly standard equipment on computers.
Yes, there are some legitimate uses for having an application that can share and download
Torrent
files. The BitTorrent peer-to-peer file transfer protocol allows people to download huge files wherever they can get an Internet connection.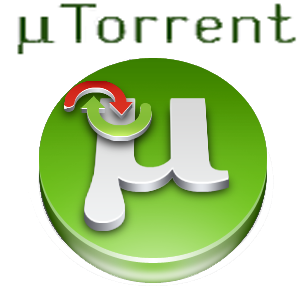 Naturally, people using BitTorrent clients are often interested in busily stealing music, movies and software — copyrighted stuff they don't want to buy. As for legitimate uses, people can utilize the BitTorrent protocol to distribute any large collection of files easily. Unsigned bands, people who have made films and a large group of people using BitTorrent own the material they're sharing and simply want to find a large audience. It is incredible, for example, how quickly people find Torrents of music made by an unsigned performer looking for an audience. Nothing wrong with that.
Ah, but the criminal uses of those BitTorrent clients is what captures headlines. Perhaps the illegality of those clients makes the companies that distribute them think it's OK to force
adware
and/or
spyware
on users.
A BitTorrent client I've used for years is
uTorrent
, which is owned by BitTorrent, Inc. BitTorrent also
has its own client
, but it is virtually identical to uTorrent. Both clients are very small, fast and have the same problem — they've recently started forcing an annoying toolbar on people when they update to the newest versions of the clients.
The annoying software at issue here is a worthless browser toolbar that is, evidently, dependent on an obnoxious, insidious application called
Conduit
. Yes, company employees spend a lot of time on the Conduit forum
declaring the toolbar isn't spyware or adware
, but when's the last time anyone engaged in tossing such software on the Internet admitted they were doing something wrong?
Conduit and the uTorrent/BitTorrent toolbar associated with it may or may not be spyware or adware in the classic sense of the terms. Frankly, I don't care. Here's what the whole unwanted package does — it hogs up some space at the top of your browser and offers cruddy features and the ability to add more of them. It also directs searches through Conduit and sends results favoring some of the company's marketing partners. Also, for those of us who have wonderful, wonderful netbooks, it hogs up too much of the valuable real estate on those tiny, 10.2″ displays.
Ah, but with BitTorrent and uTorrent users are stuck with Conduit as soon as they update to the latest versions of those clients. Furthermore, Conduit is a pain to remove. The steps I took on my Windows XP system were as follows:
* From the Firefox browser, open the tools menu, selected add-ons then disable Conduit. Internet Explorer users have the same fun — go to the tools menu, select the "manage add-ons" options and then kill both the Conduit application and another one called either BitTorrent toolbar or uTorrent toolbar.
* After all that fun, open the control panel from the "start" menu in Windows, select add/remove programs and kill off both the Conduit engine and the BitTorrent or uTorrent toolbar.
* Ah, but there's more! I went ahead and searched my hard drive for term "conduit" and came up with a few files missed when I removed the Conduit and the associated toolbar.
* Finally, I ran
CCleaner
(one of the best free applications on the planet) and got rid of all the references to Conduit and its associated toolbar in my Windows registry.
Again, uTorrent may be serving up the most wonderful toolbar on the planet but I don't care. I didn't have the option to not install it with my uTorrent updates on my laptop and desktop computers and was stuck with it. I've never liked toolbars — they hog up system resources, clutter up a screen and tend to gather information on me and send it to who-knows-where for who-knows-what.
I decided to get rid of uTorrent completely after the aggravating process of killing off Conduit and tried
Vuze
. You know what I got with Vuze? Another blasted toolbar to remove from my system.
The thing about uTorrent/BitTorrent is that the client loads quickly and has all the options one could ever need. Also, they are very compatible with the file formats you'll want to download with them. In fact, uTorrent/BitTorrent was one of the finest applications going until Conduit crashed the party.