Nintendo on Wednesday officially revealed release dates as well as recommended prices of its highly-anticipated 3DS portable video game systems in the European Union and the United States. The handheld with autostereoscopic 3D screen will cost in the U.S. less than in Japan, but will become available only in late March. Europeans will pay most for the 3DS.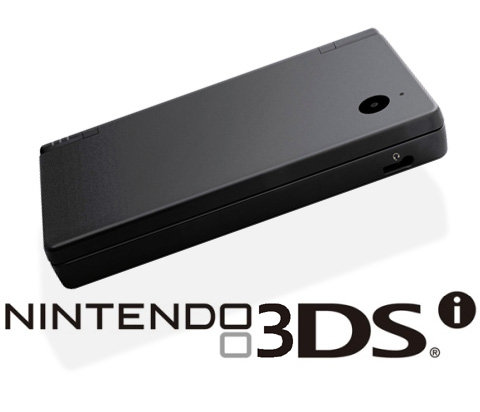 Nintendo 3DS will become available in Europe on March 25, 2011, and will be released in the U.S. on the 27th of March. The portable console will cost $249 in the U.S., which is lower than ¥25 000 ($304) in Japan and much lower than €249 ($335) in Europe or £219 - £229 ($349 - $365) in the UK. As previously reported, Nintendo will release the highly-anticipated gadget on 26th of February in Japan.
Since all consoles will be virtually locked to their region of purchase, games acquired in one region may not work with consoles from other regions. As a result, it will be impossible to buy a Nintendo 3DS in the U.S. and then use it with games released in Europe or Japan.
Earlier this month in an interview with a Japanese news-paper, Satoru Iwata, the president of Nintendo, said that the company planned to sell 1.5 million of 3DS consoles in Japan in its first month (starting from February, 26) and ship 4 million of the new-generation portable game systems worldwide by the end of March. Given the launch dates in Europe and the U.S., it is clear that Nintendo anticipates incredible demand towards the world's first portable game console with stereo-3D screen.
"Nintendo 3DS is a category of one - the experience simply does not exist anywhere else. You have to see Nintendo 3DS to believe it. And it's like nothing you have ever seen before," said Nintendo of America President Reggie Fils-Aime.
Nintendo 3DS features a 3.53" autostereoscopic 3D top screen with 800x240 resolution (400 pixels for each eye) and a 3.02" bottom touch screen with 320x240 resolution. It has three 0.3MP cameras – one inner and two outer – to deliver the stereo-3D effect and take stereo-3D pictures. It includes a motion sensor, a gyro sensor, Wi-Fi 802.11b/g/n controller, a Slide Pad that allows 360-degree analog input and so on. The device also has a special slider that can increase, decrease or disable stereoscopic 3D (S3D) effect. The 3DS comes in form-factor that is similar to the predecessors and is fully compatible with Nintendo DS titles. The console uses DMP Pica 200 graphics processor. As announced previously, it will have a slot for SD cards as well as support cartridges for previous-gen DS systems. When playing stereoscopic 3D games specifically developed for 3DS, the console will last 3.5 to 5 hours depending on conditions.
When playing DS or DSi games, which are naturally 2D only, the system will have a battery life of 5 to 8 hours. Full charge of the batter takes around 3.5 hours.
During the launch window (between the March 25/27 launch date and the E3 Expo in early June) more than 30 games will be available to Nintendo 3DS owners.