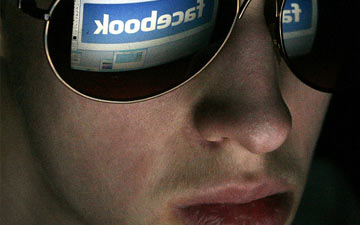 A California high school student has been suspended for making rude remarks about a teacher on Facebook.
For the more old-fashioned disciplinarians among us, this might seem like common sense; however, the ACLU is claiming the student's free speech rights were violated and says the school broke federal and state laws.
In a
letter
to Mesa Verde High School Principal Rick Messer, an ACLU staff attorney said that tenth-grader Donny Tobolski's Facebook post was "protected under the state and federal constitutions as well as the Education Code."
The comment in question, which was written after Tobolski was assigned an unusually large amount of biology homework, stated that the boy's teacher was a "fat ass who should stop eating fast food, and is a douche bag." The message was posted from Tobolski's home computer and not during school hours.
In a
similar case
from last November, a federal agency declared that Facebook updates are, in fact, protected speech. In that situation, an employee named Dawnmarie Souza was fired for making derogatory remarks about a supervisor in a Facebook status update.
In both cases, though the complaining parties were rude and vulgar, the speech wasn't necessarily threatening.
Souza's hearing
is expected to turn into a lengthy legal battle. We'll follow that case as well as this one to see where Facebook stands in the realm of free and protected speech.