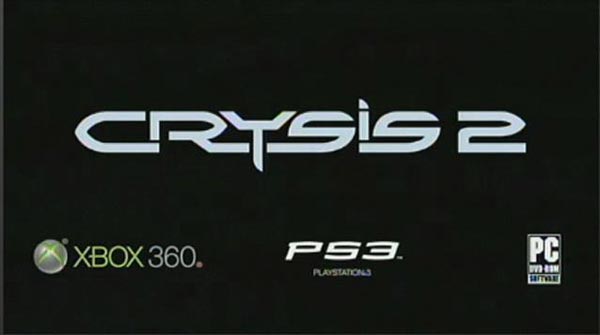 Crytek's very beautiful, yet tremendously demanding Crysis game released in 2007 and its sequel Crysis Warhead launched in 2009 were technological breakthroughs of their time. Unfortunately, their hardware requirements were so high that even today's high-end hardware cannot provide decent performance with maximum quality. But according to Crytek, the demands of Crysis 2 will be much more moderate.
Minimum system
requirements
for highly-anticipated Crysis 2 game describe a personal computer with AMD Athlon 64 X2 2GHz or Intel Core 2 Duo 2GHz microprocessor, ATI Radeon HD 3850 512MB or Nvidia GeForce 8800 GT 512MB graphics card, 2GB of memory and 9GB of spare hard drive space. The game will work on Windows XP, Windows Vista or Windows 7 operating systems. In fact, minimal requirements of Crysis 2 are not too much higher compared to the
original Crysis
.
Quite logically, the minimum system will launch Crysis 2 with minimum quality settings, which will not allow experiencing the game in full. In order to play the game the way its designers meant and a PC with recommended hardware configuration may easily include cream-of-the-creams of today's hardware. Still, there is a lot of hope that Crysis 2 will not become a technology demo and a benchmark because of its hardware requirements.
The CryEngine 3, which powers the Crysis 2 title, is developed for personal computers as well as for Microsoft Xbox 360 and Sony PlayStation 3 game consoles which are akin to PCs from 2005 – 2006 timeframe. As a result, the game engine itself is scalable and should be optimized to provide decent image quality amid smooth frame-rate even on low-performance system.