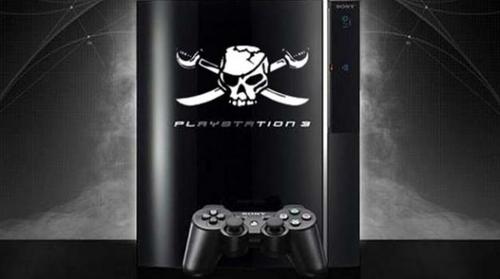 Sony has had their hands full responding to the recent Playstation 3 hacks. Most recently they've been dealing with the early leak of Killzone 3, one of their flagship franchises. This leak has Sony troubled by the "thought of their console becoming a mainstream threat to piracy." In response, Sony has already been hard at work designing a brand new hack proof Slim model PS3.
In an effort to make room for the new hack-proof console, Sony has been steadily dropping prices on existing hardware, including games, and offering other incentives. Sony is even planning a much over-due price drop in the United Kingdom to help clear out the inventory faster. The new price point would be a significant drop to the tune of approximately £170.00 ($275.86 USD) and set to be introduced at the same time as Nintendo's 3DS launch.
Once shelf space is cleared for the new hack-proof model, Sony will attempt to lure gamers into purchasing it by including a 300GB hard drive. According to reports, the new hack-proof model will cost UK gamers £186.99 ($303.44 USD).
It is unknown when the new model will start arriving on shelves. Reports are stating that Sony is waiting for the results of their big case against hacker, George Hotz, before making official release plans.