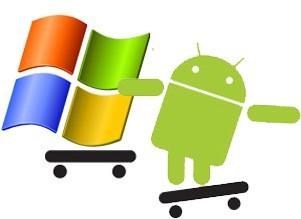 Ever wanted to run an Android app in Windows? Not
Windows Phone
, but on your
Windows desktop
? Well, later this year you'll be able to do just that, thanks to
BlueStacks
. Here's the interesting bit: thanks to BlueStacks' virtualization magic, you'll be able to run Android apps alongside Windows apps and switch between them just as you would between different Windows apps.
Furthermore, BlueStacks will make use of your Windows drivers -- which will allow you to print stuff from within Android apps, or even use Skype for Android with full audio and camera support (if you wanted to). And while the Android Market won't be available inside BlueStacks (thanks to Google's restrictions on what devices can get it), you will be able to use the recently-unveiled
Amazon Appstore
.
All this sounds amazingly interesting, if you agree with the premise. If you don't, well then you're probably asking yourself why anyone would want to run Android apps on a desktop OS that's built around the keyboard and mouse. Which, at the moment, is a fair question -- but for the many Windows tablets are on their way to the market, BlueStacks might actually make sense.
The sad part is that it will only become widely available sometime later this year. Hopefully by then it will be based on a newer version of Android than the oh-so-last-year 2.2.