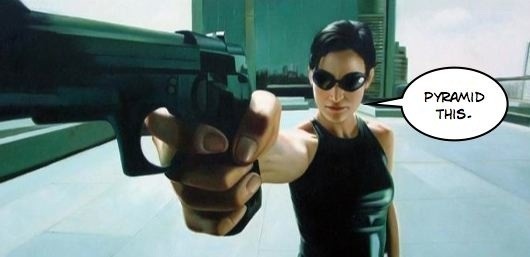 ComingSoon.net reports
that the new Michael J. Bassett-directed
Silent Hill: Revelation 3D movie
is adding two big stars to its cast. Carrie-Anne Moss (of Memento, though probably better known as Trinity from The Matrix) and A Clockwork Orange's Malcolm McDowell will join series veterans Sean Bean, Radha Mitchell and Deborah Kara Unger in the latest journey to the freaky climes of Silent Hill.
Moss will play
Claudia Wolf
from Silent Hill 3, a mysterious woman who may or may not be evil, and McDowell will play
Leonard Wolf
, a mysterious (likely English) man who, you guessed it, may or may not be evil. So not really a stretch for these two -- we look forward to seeing the finished product (in 3D!) next year.