Microsoft is backporting
a security mitigation
from Office 2010 designed to protect users from malformed documents to Office 2003 and Office 2007.
Announced back in December 2010, the Office File Validation feature is now generally available for Office 2003 and Office 2007, according to Modesto Estrada, Office program manager.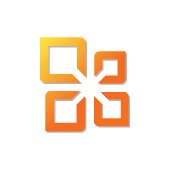 However, the feature is not served to end users just yet. It appears that Microsoft will be holding off on releasing Office File Validation through Windows Update, although the update is coming to Office 2003 and Office 2007 in the immediate future.
The software giant decided that at least for the time being it won't offer the Office 2010 feature through the Windows Server Update Services (WSUS) service for business users.
"This feature, which is included in Word, Excel, PowerPoint and Publisher (.doc, .xls, .ppt and .pub file formats), will validate the file structure as it is being opened by the user," Estrada
revealed
.
"The validation will check the file to make sure it conforms to expected Office specifications. If this process fails the user will be notified of potential issues."
This is the warning message that users will get in the eventuality that a particular file is flagged as problematic:
"Office File Validation detected a problem trying to open the file. Opening it may be dangerous."
Microsoft advises against opening files that cause Office to deliver the warning message above noting the docs are most likely malicious. Still, the company does allow users to do as they please with the files, at their own risk.
Office File Validation adds a tad of extra protection to such Office components as Excel 2003, PowerPoint 2003, Word 2003, Publisher 2003, Excel 2007, PowerPoint 2007, Word 2007, and Publisher 2007.
With the new feature, users running the Office applications enumerated above will benefit from an extra layer of protection against file format attacks.
"File format attacks exploit the integrity of a file, and occur when the structure of a file is modified with the intent of adding malicious code," Microsoft explained.
"Usually the malicious code is run remotely and is used to elevate the privilege of restricted accounts on the computer. As a result, an attacker could gain access to a computer that was not previously accessible.
"This could enable an attacker to read sensitive information from the computer's hard disk drive or to install malware, such as a worm or a key logging program."
In this regard, Office File Validation does exactly what its label implies, namely ensures that files are scanned and validated.
"To validate files, Office File Validation compares a file's structure to a predefined file schema, which is a set of rules that define what a readable file looks like. If Office File Validation detects that a file's structure does not follow all rules described in the schema, the file does not pass validation," the software giant added.