Forget Windows XP and Windows Vista,
Internet Explorer 10 will support Windows 7 and Windows 8 exclusively
.
Since IE9 doesn't play nice with XP, it's really no surprise at all that IE10 will also be ignoring the decade-old operating system.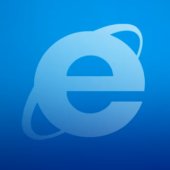 However, with the delivery of the first Platform Preview of IE10, Windows Vista joins XP in warming the bench.
At least XP is being kept in the game by a loyal user base, still the largest worldwide, and over twice the size of Windows 7's.
Vista never got much love to begin with, and dumping it for a Windows 7 upgrade feels like releasing ballast to take flight.
The IE team has met with a barrage of criticism for its decision not to bring IE9 to XP, but I doubt the fact that the same will happen over not offering IE10 on Vista. And since there is no support for XP with IE9, it's clear that nobody should have expected the successors of Internet Explorer 9 to be any different.
But as far as IE10 not supporting Vista, the move makes perfect sense, even ignoring the shrinking market share of the OS.
I don't know whether you watched the
day one keynote address at MIX11
, but Dean Hachamovitch, Corporate Vice President, Internet Explorer opened up focusing on native experiences, in the context of IE, Windows and the web.
Here's an excerpt of what he said:
"Every library, every layer, every abstraction between your site and the device challenge performance, reliability, and the overall experience. Native experiences are the best experiences. Web experiences are the most important experiences.
"The only native experience of the Web of HTML5 today is on Windows 7 with IE9. To deliver the most native HTML5 experience, we built IE9 from the ground up for HTML5 and for Windows."
This is why, early adopters heading to the
IE Test Drive Center
will find that: "The Internet Explorer Platform Preview requires Windows 7 (x86 or x64) Operating System."
According to Microsoft: "Platform Preview 4 and later require updates to be installed on Windows 7 systems, after which your computer will require a restart. The updates support Platform Preview graphics, media, and printing functionality.
"The Platform Preview is designed to install these prerequisites automatically. However, if the Platform Preview encounters an error while installing the prerequisites, you can install them manually prior to installing the Platform Preview."
My best guess is that the IE team aims to make IE10 a native experience on Windows 8. Just as IE9 delivers the best possible user experience only on Windows 7 today, so will IE10 be at the top of its game on the next version of Windows.
It's really a question of Windows 8, IE10 and the underlying hardware working in unison to make possible native web experiences.
Now, this is all speculation on my part, but I'm willing to bet that I'm right. Also, I cannot help but wonder whether Microsoft plans to backport some Windows 8 technologies and components to Windows 7 (via Win7 SP2 maybe?), per the Vista SP2 and its Platform Update model.
I assume that ignoring Vista with IE10 is a move catalyzed by the fact that Internet Explorer 10 will be tailored for the enhancements in Windows 8 as well as upcoming hardware improvements. If IE10 will support Windows 7 it would simply make sense for some of the evolution related to Windows 8 to rub off on its predecessor.
Internet Explorer 10 (IE10) Platform Preview 1 (PP1) is available for download
here
.
Windows Internet Explorer 9 RTW for Windows 7 and Windows 7 SP1 is available for download
here
.