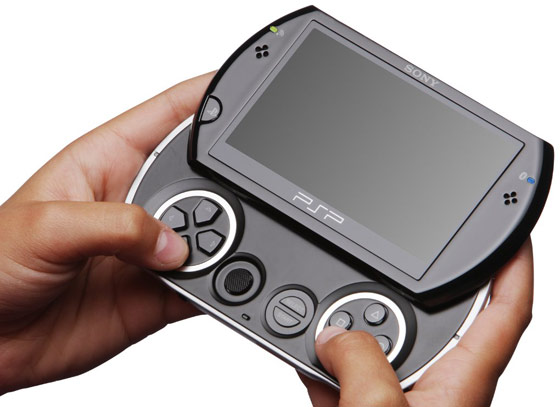 Last Monday, we reported that Sony announced a price drop of the PSP, and were confused as to why they would move their full-featured PSP to a price-point underneath their "budget" PSP Go. The answer has been revealed, with Sony announcing that they are ceasing production of the PSP Go, to "concentrate on the NGP".
The PSP Go suffered from poor sales in comparison to the PSP 3000, which may well have contributed to Sony's decision to axe the handheld. The PSP 3000 however will continue to be sold up to and beyond the launch of its replacement, the NGP. Future sales of the PSP Go will now be limited to current stock.
"It is a very exciting time for PlayStation portable devices. Before the end of the year we are launching NGP, our next generation portable device, which we believe will revolutionise portable gaming," says Sony. "In the meantime, the current generation of PSPs continue to be in demand, especially since the introduction of our value for money, Essentials range of games and we will continue to meet that demand."