Facebook
has quietly enabled a new privacy feature that allows users to hide certain types of updates from their walls and from the newsfeeds of friends. Make a new friend? Planning on going to an event? Now you can do those things on Facebook but be discreet about it, thanks to the new Hide All These button. That type of posting will never show up on your wall - or in your friends' newsfeeds - again.
Update
: After publishing this story it has become clear that readers are seeing a variety of results from clicking this button and that it does not always result in updates of that type being hidden from the newsfeeds of friends. Facebook analyst Josh Constine theorizes that it may decrease the likelihood of the updates appearing and in some but not all cases remove them. I apologize for incorrectly reporting that the results of the button were simple and consistent; as a large and complicated service, things on Facebook rarely are. Facebook ought to hide update types when users click a button that says hide update types, but apparently it can only be relied upon to do so from a user's wall, not the newsfeed of friends.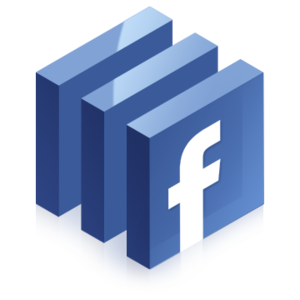 This is exactly the kind of option that would have likely satisfied critics of the newsfeed when it launched to huge protests 5 years ago. Just because you did something with your Facebook profile, those critics argued, didn't mean it should be broadcast to all your friends'.
Over the past five years, hundreds of millions of people have grown used to how the Facebook newsfeed works - but this new level of granular privacy is a very smart move by the company nonetheless. Changes to relationship status, however, can't be hidden using the feature - those announcements can only be deleted one at a time.
First written about this week by Facebook watchdog
Josh Constine
, the new feature didn't get formally announced and hasn't been confirmed by Facebook. It's been written about by a number of Facebook specialist blogs, though and I've tested it myself. Update: Facebook emailed me at the end of the day in response to my inquiry and said that the new button does not in fact remove updates from the newsfeed, only from a person's wall. Oddly, that hasn't been my experience in testing the feature. It's not the way it ought to work, either. Clicking Hide These Updates ought to hide the updates, including from the newsfeed of friends - not just from your wall.
It would be hard to overstate the frustration people felt about this five years ago when the newsfeed launched, but the creator of the largest Facebook Group protesting the privacy implications of the newsfeed's creation, now Mashable co-editor Ben Parr,
has said
that he "used Facebook's own platform to rock its foundations and create a revolt that would make international headlines."
Here's how the new feature works:
Go to your Profile page, find an update that just got published but that you want to hide.
Hover to the right of the update and click on the X that appears.
Select from the drop down menu that you want to hide all updates of that type.
You'll then be presented with a link you can click to manage all the different types of updates you're hiding, so you can bring them back.
Once you've hidden a type of update, those updates will no longer be visible on your Wall or in and may be removed from your friends' newsfeeds.
You cannot do this with relationship status changes, which is a shame.
The option doesn't appear to be available in the mobile interface, where many people use Facebook more than in a desktop browser, but it seems like a great start to me.